Testimonials
Teresa Hadji - 2nd December, 2017
Thank you for our amazing cake, everyone commented on how nice the cake was and tasted great.



Charlotte Iremonger -19th November, 2017
Thank you for making lovely lovely cake for my mum, it looked and tasted SO amazing.


Sheetal Mistry - 4th November, 2017
Thank you once again Hilary for this lovely cake, it went down really well and tased fab!!

Trudie Ballard - 28th October, 2017
Thanks so much Hilary the cakes were beautiful and very delicious!!! xx

Melanie Simmons - 22nd September 2017
Would highly recommend this lady to anyone. Outstanding cake and tasted so good. Deffo going to use you all the time now, thank you so much.


Tracey Heaton - 20th August, 2017
Thank you so much Hilary, the cake was absolutely amazing, beyond what I expected, best cake i've ever tasted, thanks for all your hard work. xxx




Nikki Clifford - 17th August, 2017
It was amazing Hilary, you are the best, thank you so much and it was delicious - no cakes left at the end of the night.

Charlotte Tarrant - 15th July, 2017
Thank you Hilary. Your cakes are absolutely incredible, I wouldn't use anyone else. x

Steve Rogers (Aka) - Captain America - 6th June, 2017
Amazing Cake, amazing taste and amazing reactions from everyone who attended.


Faye Emery - 23rd March, 2017
Thank you Hilary, I had an amazing time at my party and the beautiful cake was delicious. Thank you for all your hard work.



Zoe Warwick - 7th May, 2017
Professional service, delicious cupcakes, highly recommended. Thank you very much.

Craig Tate - 22nd April, 2017
This cake was amazing, everyone loved it and it tasted amazing. When you pay top dollar you expect it to be good and this definitely was top draw. Thank you so much, he loved it, won't be going anywhere else.




Max Fricke - 31st March, 2017
One awsome cake, delicious too!



Sue Brindley - 18th February, 2017
Thank you it was amazing. Really didnt want to cut into all your hard work.


Moira Johnson 'Buttigieg' - 5th February 2017
Thank you for my lovely cake, its all me down to a tee!


Teresa Hadj - 12th December, 2016
We had an amazing time, thank you for another great cake. Can we book again for next year please?

Gita Mistry - 6th November, 2016
Thank you Hilary for creating such an amazing cake for Jaiden. It was pefect and everyone loved it.




Aliysa Timms - 15th October, 2016
We loved it, thank you so much, amazing cake, we'll be back.

Lindsey McKerlie - 1st October, 2016

Thank you for our beautiful cake, it was out of this world. xx


Elaine Edgar - Christening Cake

Absolutely stunning cake, thank you so much Hilary. Not much of it left. lol xxx
Kim and Kerrie Packman - White Rose and Minion Wedding Cake.
Hats off to the Baker! Our Wedding/Birthday cake was amazing.You got every last detail to a Tee! The service from you from beginning to end was above and beyond. A massive thank you. x




23rd July,2016.
Jaclyn and Adam Shenton - Lemon Crate/Packing Case Wedding Cake.
Hilary recently made our gorgeous wedding cake! Everyone loved it and it tasted as good as it looked! Thank you so much Hilary. xxx



2nd July, 2016
Jess an Dave Upstone - Golden Wedding Anniversary
The cake that you made for us for our Golden Wedding Anniversary was fantastic. It was one of the nicest fruit cakes I have ever tasted. There were loads of comments from the guests saying how nice it was. Thank you again for making it for us.

20th June, 2016
Karen Thomas - #HMS Albion Aircraft Carrier # 80th Birthday Cake.
Thank you for the lovely cakes. Dad loved the theme and it gave him lots of lovely memories. We have a lovely evening and there were lots of comments made on your great skills and lovely flavour of the cakes.
26th March, 2016



Eleanor Babb - #Chanel Handbag & Chardonnay # 50th Birthday Cake

It tasted as good as it looked - thanks Hils xx

25th January 2016
Teresa Davies - #In The Night Garden 2nd Birthday Cake.

Excellent service used for my sons 2nd birthday In the night garden cake was amazing lots of work gone into the cake. We did ask a lot and expectations where met and more highly recommended. Amazing. Xxx
7th December 2015

Lindsey Griffiths
Amazing cake thank you so much x x
2nd November 2015

Michelle and Paul Love
WOW, I was absolutely speechless when I saw the hot pink and orange themed cake which Hilary had helped design and make.It was absolutelybeautiful and so striking and the cake tasted just amazing (orange and vanilla layers). I would highly recommend Hilary - a very talented and lovely lady to work with, her attention to detail is second to none :-) -
Mr and Mrs Love (married at Ashton Lodge 7/11/15).
Dale Boulton - Jacks 18th Birthday Cake

I couldn't wait until tomorrow to give it to him so he has seen it already!! I've no doubt it will taste as good as it looks and I'm sure he'll enjoy sampling it tomorrow!! Thank you soooo much xxx
10th October, 2015


Hollie Anczarski - Brooke's 4th Birthday Cake
Brooke's birthday cake!! Not only did this lady make her dream cake but it also tasted amazing, looked amazing thank you so much Brooke loved it!!
21st September, 2015

Steve and Jenna Flanagan - Ted's 3rd Birthday Toy Story
Nothing better than a great big slice of this after a 4 hour bike ride... Thanks again, it's amazing and little Teddy loved it ????
29th August, 2015


Gemma Louise - Daughter's 1st Birthday Cake with Poppy's doll figure
Amazing cake and such a lovely lady! I will be coming back again and again!
1st August, 2015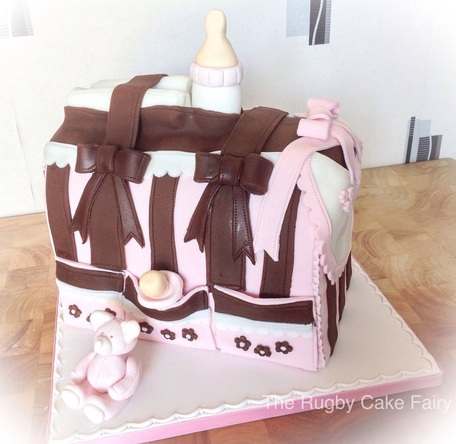 Jaclyn Stewart - Baby Shower Cake
Looks fab Hilary! It's gonna be a shame to cut it! But can't wait for a taste! Thanks so much you've done an amazing job! Xxx
4th July, 2015
Sheila Fitter - Orleton Evergreens - 50th Anniversary Lunch


Everybody sends their congratulations and said what a wonderful cake it was and how clever you are. I was proud to say we were cousins. The ladies in the kitchen at Leominster Golf Club said it was the best cake they've ever had. When they cut a cake they always try it and they were throughly impressed. 31st May, 2015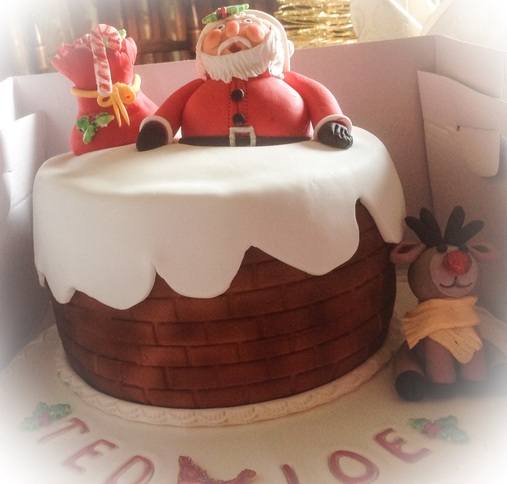 Caren Browning
- Children's Christmas Cake
This lady made my two grandchildren the most fantastic cake! Work of art the boys loved it thank you! Xx
30th January 2015

Nicola & Andy Dalton - 50th Birthday Cake
Thank you Hilary for designing such a fabulous cake for Andy's 50th. The attention to detail was far beyond my expectations. The cake tasted as good as it looked! Would definitely recommend 'The Rugby cake fairy' to family and friends!! From Andy and Nicola. 27th January, 2015

Ian Cundell
Wow!! Fantastic boozy Cup cakes!! Thanks very much, everyone is still talking about them today!! Looking forward to the next opportunity to order more. Easter? x
08 December 2014

Ani Evans
We were privileged to see the real thing as it left The Rugby Cake Fairy's HQ this morning and it really was beautiful. Shame it was going to be cut up and eaten! Actually....no...your cakes taste as good as they look so there is a bonus to cutting into something so gorgeous! lol xx
15th August 2014

Loving the pink.... but then we would, wouldn't we?!
Your designs are brilliant and of course your cakes are delicious. Absolutely superb. The roses look real. You are great.
27th May 2014

Katie Carter

This lady is amazing, the detail which is in these cakes is awesome. A truly talented woman who deserves a lot of credit!! If you are reading this comment and you want my advice, order off The Rugby Cake Fairy because the cakes are delicious!!!
30th March, 2014